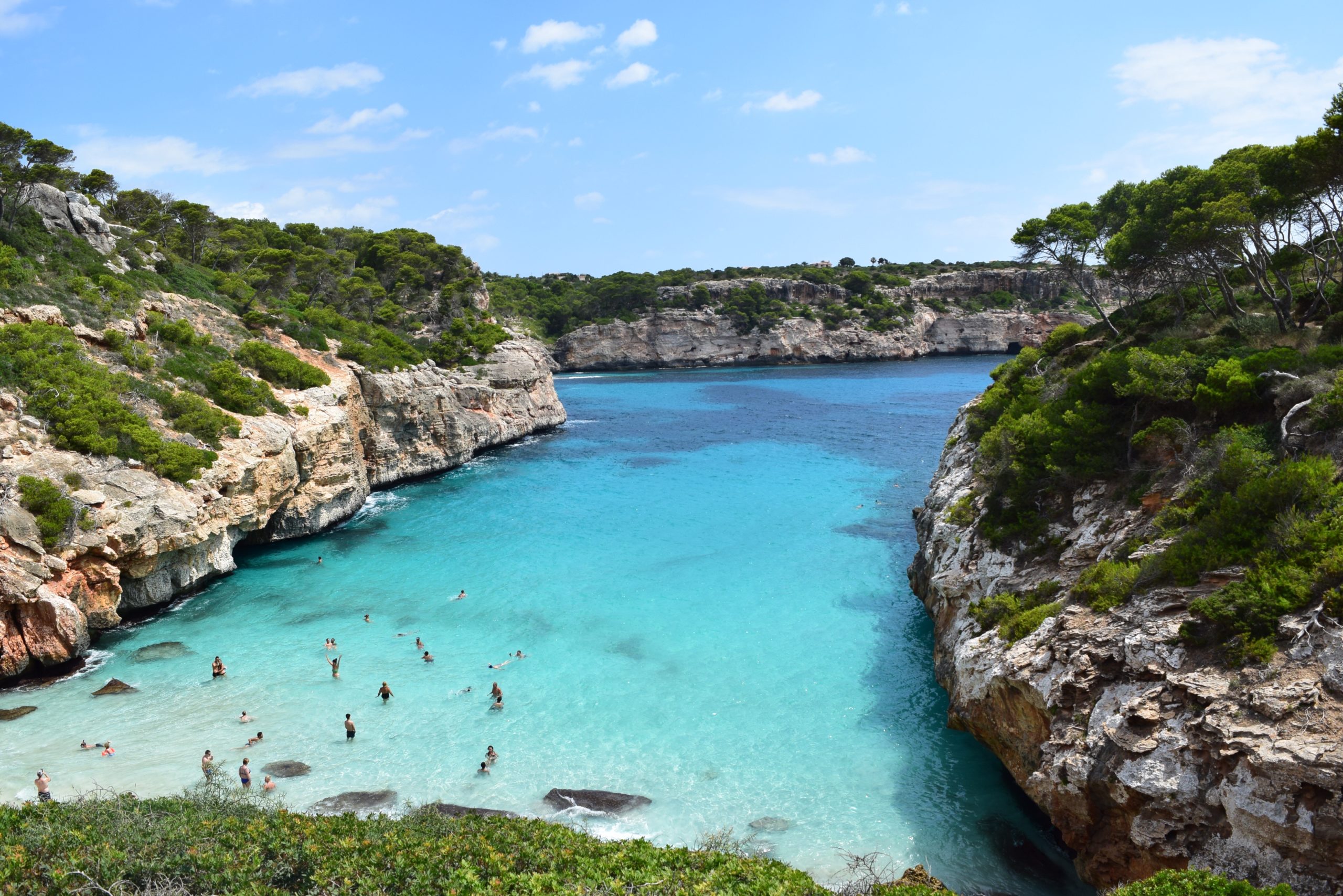 Beaches, mountains and business
Mallorca is the largest island of the Balearic Islands, a group of islands in the Mediterranean Sea. Mallorca is an incredibly beautiful island where there is a lot to do. It is also a popular holiday resort.
The high season on Mallorca runs from April to October.
Spanish and Catalan are spoken on Mallorca and the islanders also speak a dialect: Mallorquín.
Palma de Mallorca is the capital of the island. Palma has many narrow alleys, beautiful churches and a beautiful location by the sea, which is very similar to Barcelona.
BEACHES
That Mallorca beach paradise par excellence will not be a secret to anyone. Some 200 beaches this island has to offer sun worshippers.
MOUNTAINS
With its mountain range along the west coast, Mallorca has a lot to offer for hiking, biking or motorcycling enthusiasts.
NIGHTLIFE
The nightlife of Mallorca mainly takes place on the south coast, where cities such as Palma de Mallorca and El Arenal are located.
CITY LIFE
Mallorca has many places with many restaurants, bars and the most common brands for a day of shopping.
Dive into the Mediterranean Sea
There is also a lot to do in the beautiful turquoise Mediterranean waters, so you can snorkel, jet ski, water ski or take a boat trip. Watch the video and discover the beauty of the Mediterranean water.