On Monday we went with a group of British students to the Drach Caves. On our way, we had one stop, in the Cala Mandia.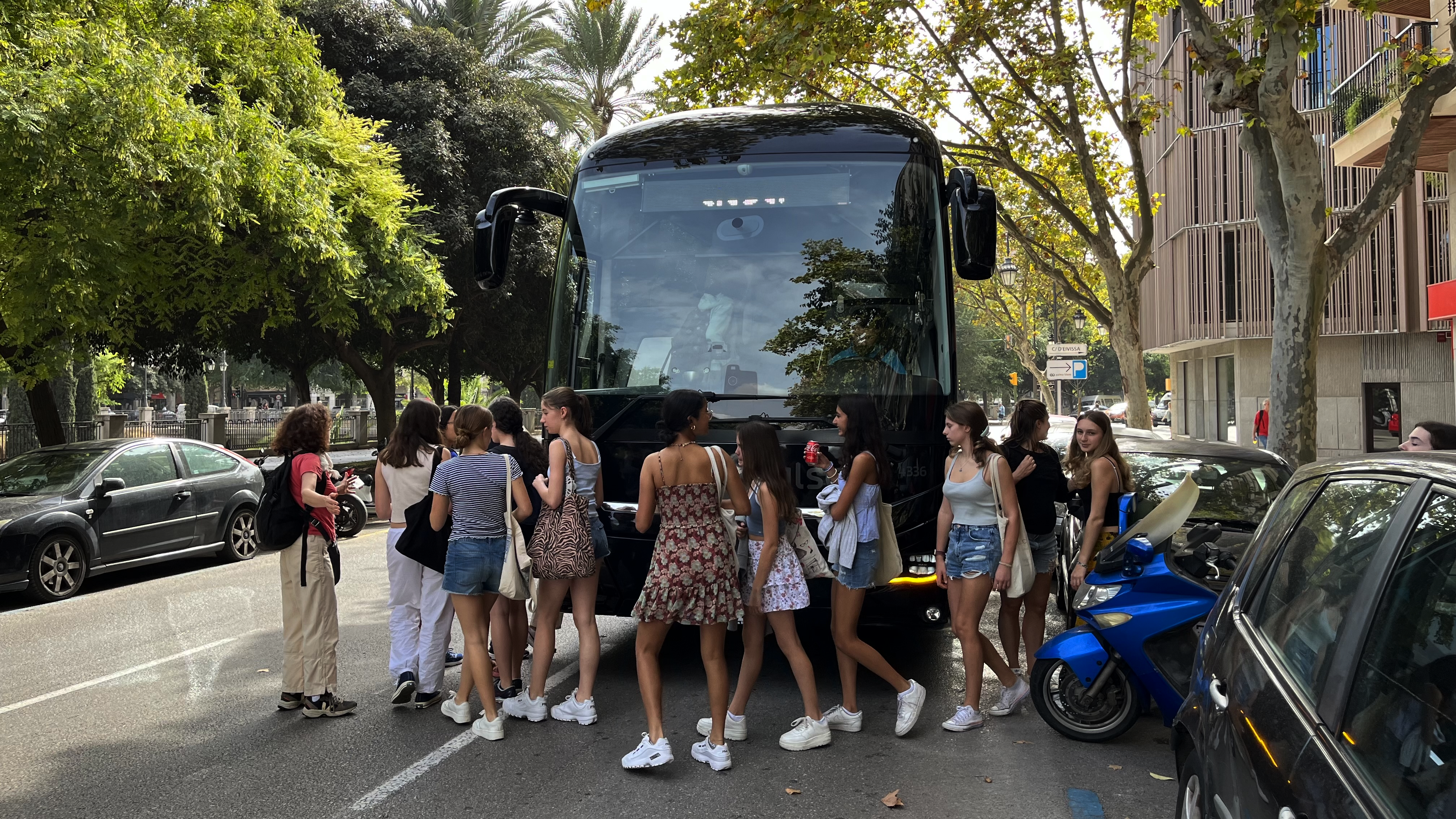 Cala Mandia is a small beach on the east coast of the island. It is located inside a bay with cliffs on both sides. The best thing here is water that is clear and has beautiful shades of turquoise.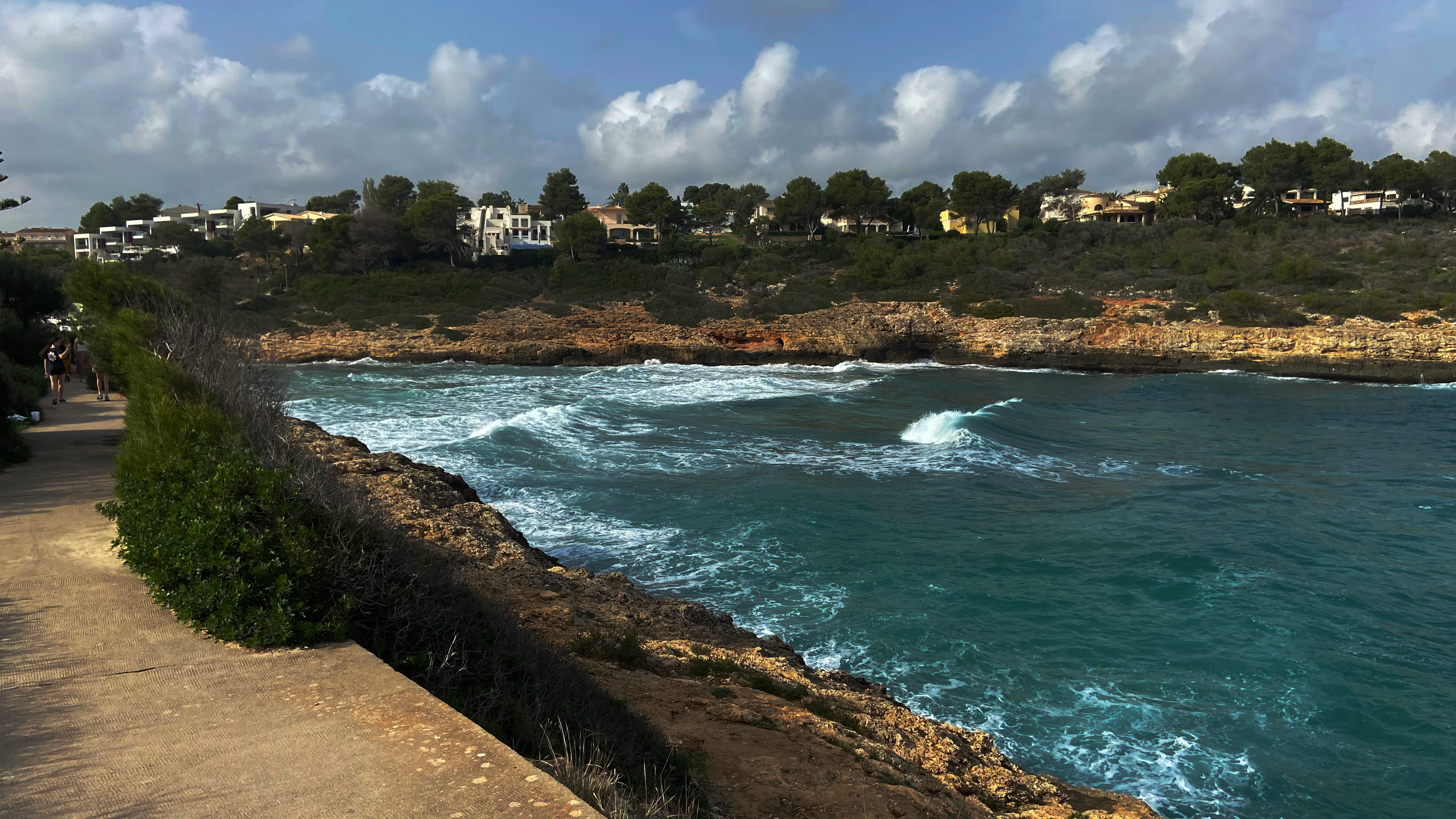 After that, we finally arrived at the Caves of Drach. These caves are located in the town of Porto Cristo, around 65 kilometres from Palma, and are one of the top tourist attractions in Mallorca.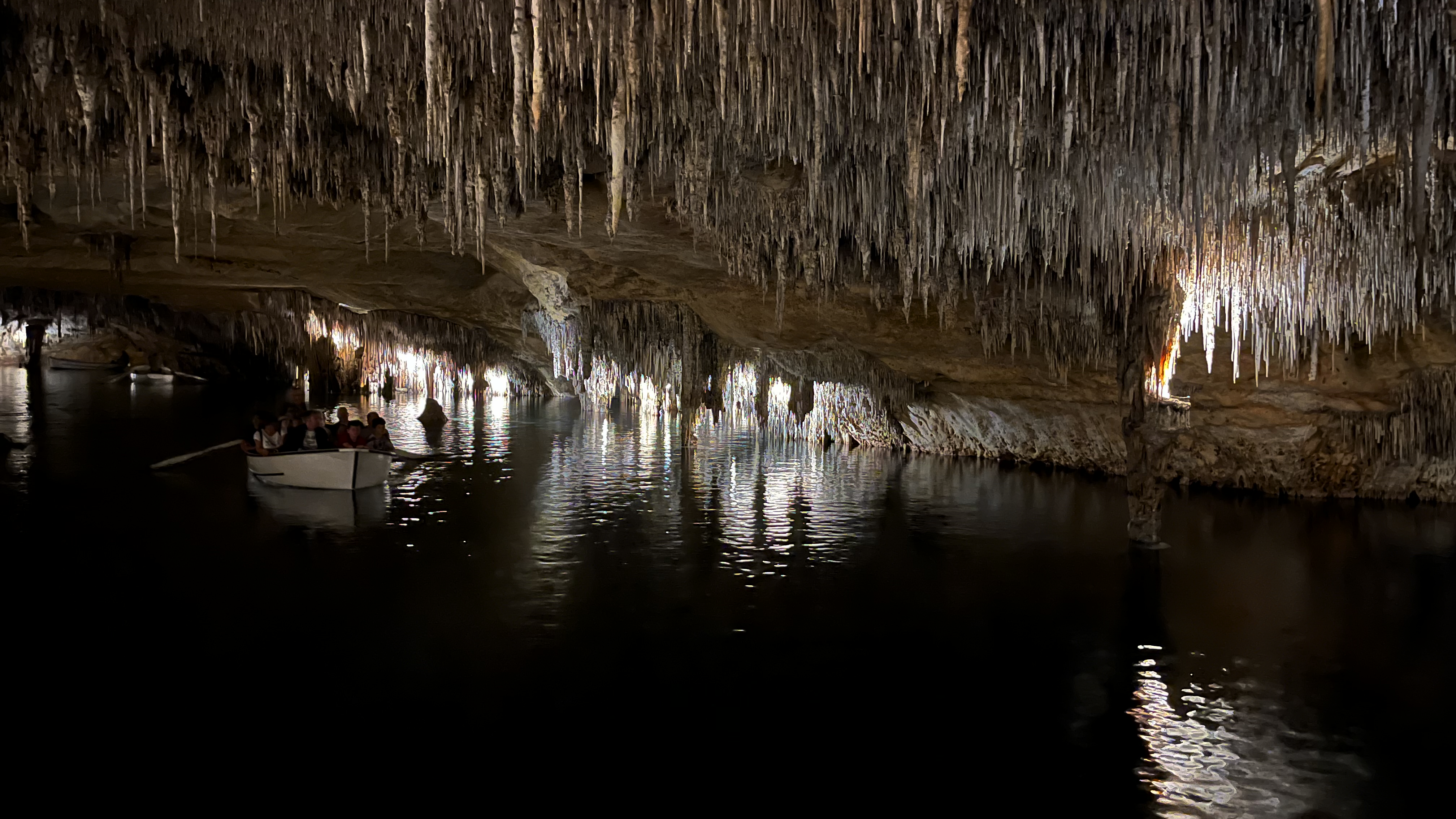 Caves of Drach are formed by four great caves connected together – Black Cave, White cave, Cave of Luis Salvador and the Cave of the French. The caves 4 kilometers long with a slope of 25 meters. Inside the caves, there are also several lakes, the largest of them is Martel lake, regarded as one of the biggest underground lakes in the world.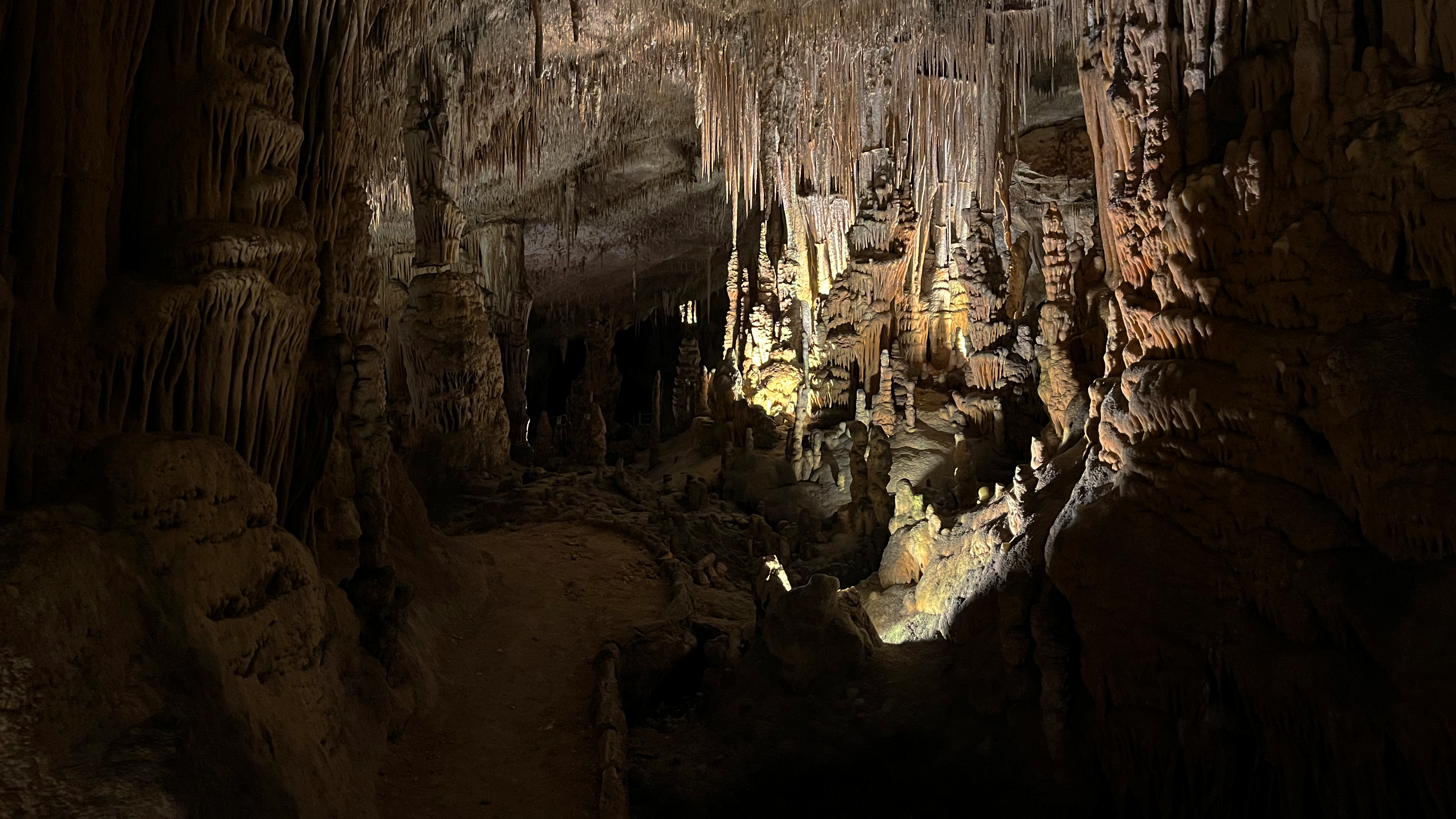 The first mention was in a letter dated 1338. In 1880, they were explored by the German topographer and speleologist M.F. Will. He found the White Cave and Black Cave and also drew the first detailed plan. The Martel lake is named by the french speleologist E.A. Martel who was invited to the caves in 1896. He also found the other 2 caves – the Cave of Luis Saldavor and the Cave of the French.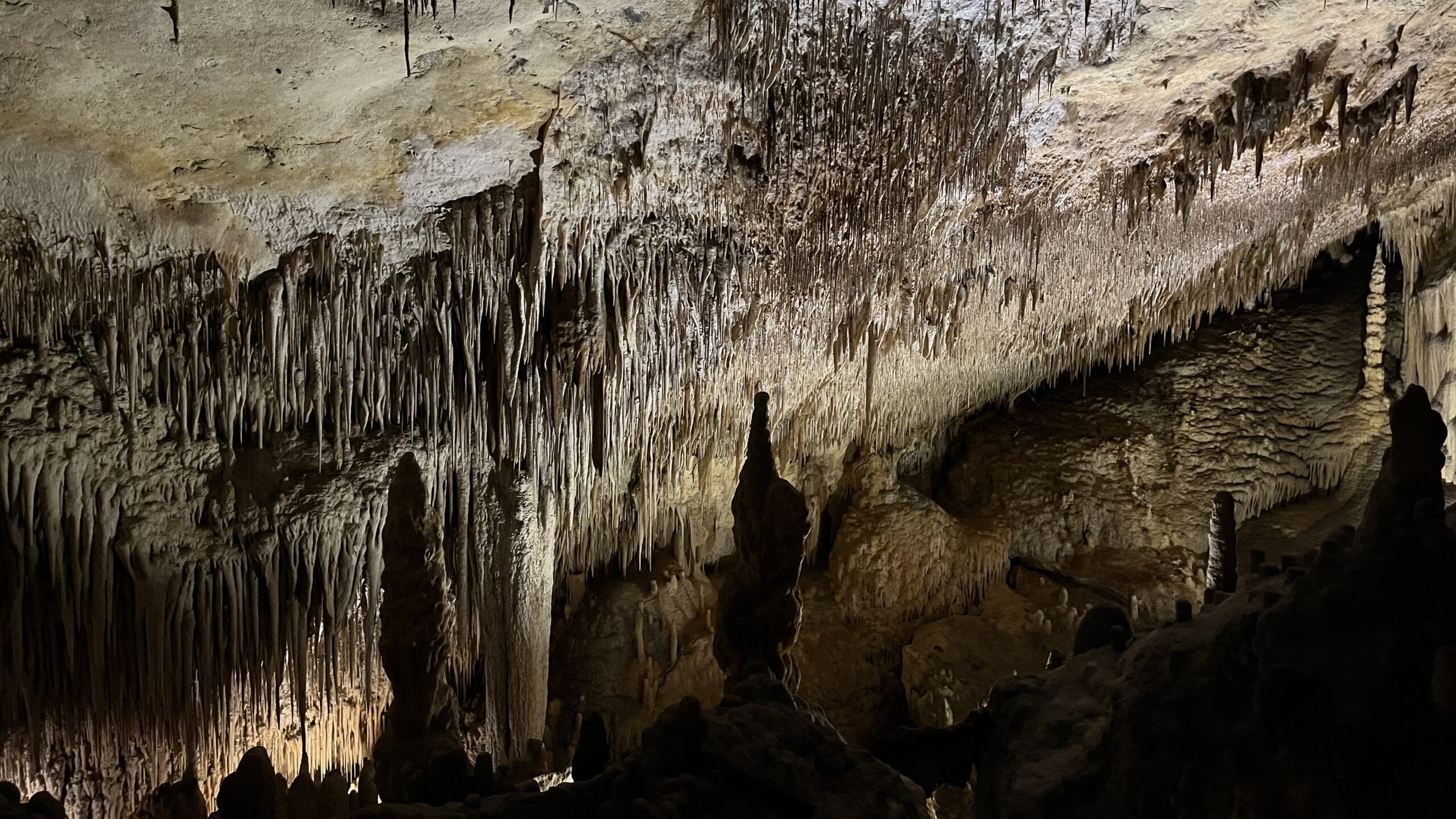 The tour starts in the Luis Salvador cave and you go on the circuit that is about 1,200 meters long. During the tour, you can only take pictures without flash. In the end, there is a classical music concert on the lake in complete darkness. After that you can take a boat ride on Lake Martel.
After that, we had our last stop near the Porto Cristo beach. From there, you can see the house of tennis player Rafael Nadal. It was really amazing seeing all these places, especially the big caves. We would recommend that to all Mallorca tourists!